I had a fabulous Mother's day celebration last Sunday. But it was a home-made card that my 9-year-old gave me that really made my day. I love, love, love, this Mother's Day card.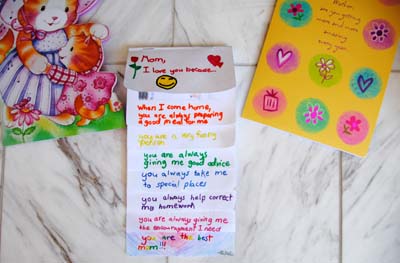 As my children are getting older, I knew that the days of those adorable hand-made cards are severely numbered if not already gone. By now, they already figured out that for a few bucks, they can just buy an adorable card that Hallmark made. I was only too happy to be wrong, not only did I receive a hand-made card, it is also much more thoughtful and grandeur.
Page 1: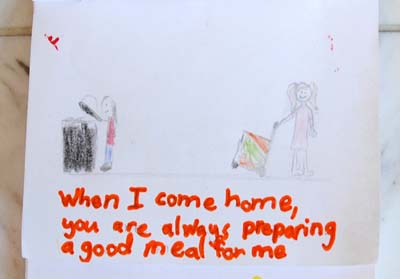 When I come home, you are always preparing a good meal for me
Page 2: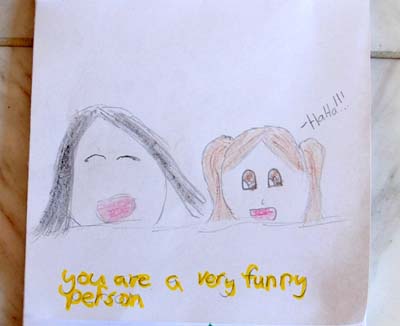 You are a very funny person
Page 3: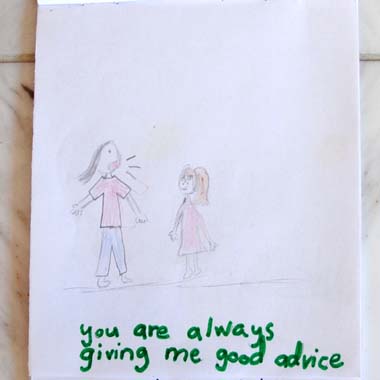 You are always giving me good advice
Page 4: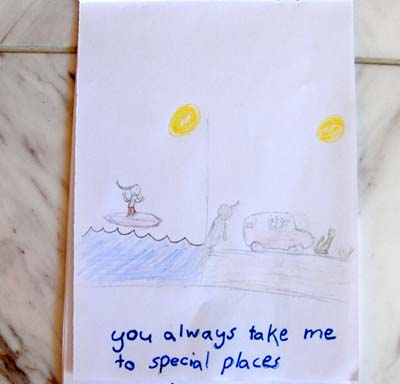 You always take me to special places
Page 5: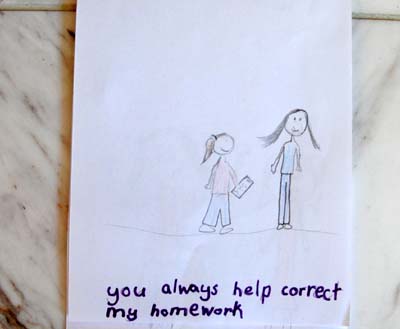 You always help correct my homework
Page 6: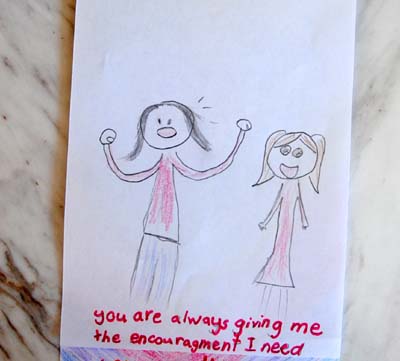 You are always giving me the encouragement I need.
Page 7: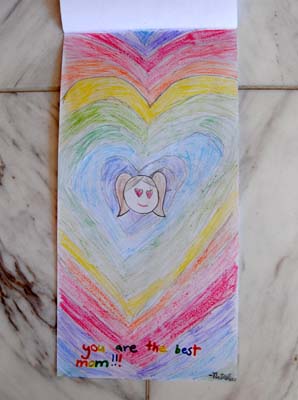 You are the best mom!!!
Alright, gotta run. I have a 9-year-old to spoil….
Previous related post: Mother's Day Terror
When I Bring Home a C-
The Big 8
Totally Ridiculous