As tradition dictates, I flew home a few weeks ago to celebrate Chinese New Year with my parents. As soon as I landed at the Burbank Airport, I was promptly whisked away. Upon arrival, my parents' home was already in full swing with the business of the Chinese New Year merry making. A round of greeting with relatives, shuffling red envelops, then we were free to concentrate on eating grand meals.
I happily complied with the demands of the festivities, and spent the entire weekend engaged in around-the-clock eating parties with my family.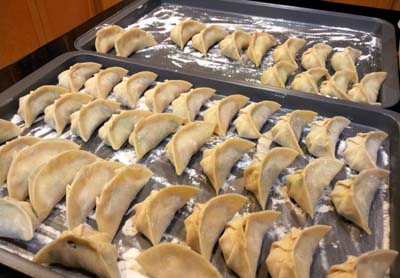 I did manage to steal away some time to admire my dad's miniature Chinese garden.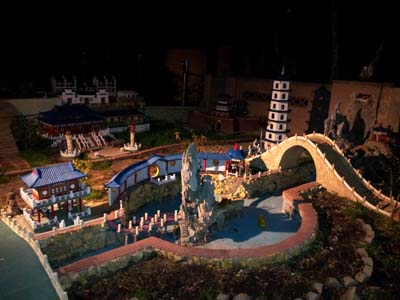 If you had read my previous blog "The Coolest Retirement Hobby", you would know that he had designed and built this miniature garden entirely himself. It is his pride and joy. His garden was even featured on the major local Chinese Newspaper a few years ago. He was immensely pleased that the coverage was nearly an entire page, and featured in full color with pictures of himself and his garden. A copy of the newspaper had been framed, and prominently placed in the dining room. He also bought very many copies of that edition of the newspaper and sent them off to family and friends. Here is my still well preserved copy.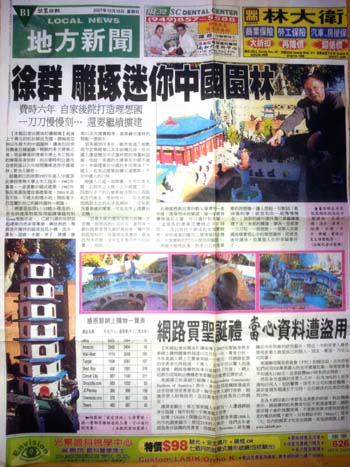 This project has been many years in the making, and is forever expanding. Every time I visit, I can be certain he will have new additions to show me.
This time, I was surprised to see a more modest set of old China village homes and shops popping up behind his more imperial looking gardens, and building structures.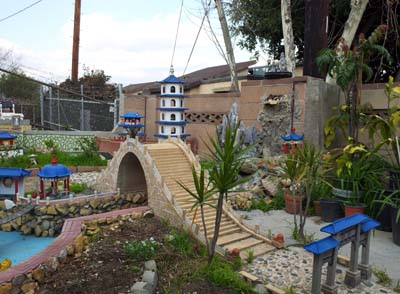 His retirement hobby has many admirers, especially me. My Chinese name has been carved on a few of his best work.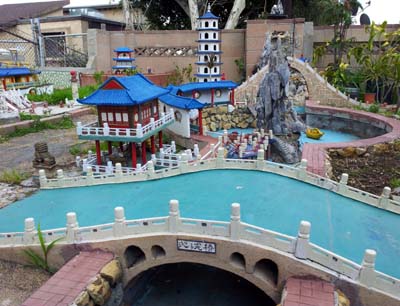 Who wouldn't like to have their names enshrined onto monuments! (Yes, even very small ones) He even constructed this charmed bookstore in honor of my
AsianParent.com
.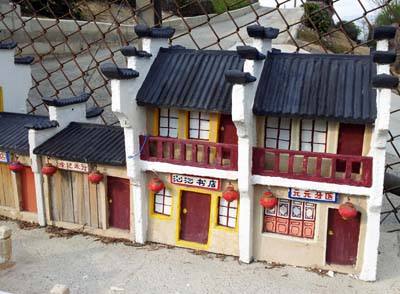 Previous related post: For Sure…I guarantee it!