We have the worst soccer schedule this season. It seems every game my 10 year old plays is the league's earliest game, at 9AM. This means I have to set my alarm clock for 7:30AM on a Saturday morning on purpose. I have just enough time to wake up, shower, feed my child a big breakfast, and drive the child to the soccer field in a clean uniform by 8:30AM for warm-up looking well groomed.
Just before the game starts, I always go talk to another soccer mom from the team. We both enjoy having the same conversation every Saturday morning, which is to complain about another 9AM game.
"Another Saturday! We are not still in our beds… dreaming." me.
"I know! This is what, week 3 or 4? This is so unusual. They assign our team for the 9AM game every week." the other soccer mom.
Then she continued, "And my husband still hasn't watched a single game yet. This is too early for him. He is still sleeping. Is your husband coming?"
"Yes. But that is no cause for celebration." me.
"Better than my husband!" She exclaimed.
"But let me tell you what I have to do to prepare for his arrival." me.
"After I drop off my kid, I drive straight to Starbucks to get him a Caramel Macchiato. Then I drive to McDonald's to get him his Bacon, Egg & Cheese Bagel Sandwich. Then I haul everything from my car onto this field. I have to find a shady spot. I set up the chairs, set up the drinks, the breakfast, and wait for his HIGHNESS to show up at 9AM." said I, pointing to my setup up the hill.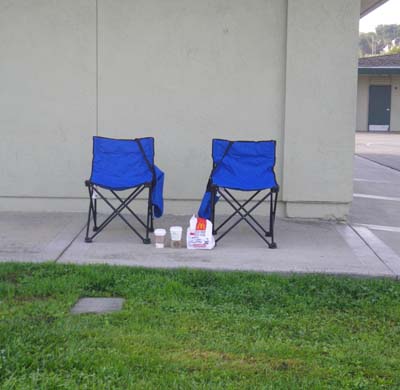 She turned to gaze at the setup that is a distance from the sideline in the shade. Her face betrayed a tint of contemplation before breaking into laughter.
I sighed, and then walked toward my chairs, leaving her alone to ponder which of our husbands is the better treasure.